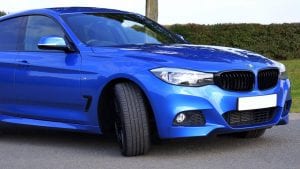 Tuesday 19 September 2017
If your car's paint job has faded, has chips or even scratches; the words DIY spray booth hire will be just what the car doctor ordered.
Getting your car professionally painted can be expensive, but painting your car DIY-style in your backyard isn't necessarily the best option either. This is because spray painting your car at home can get messy, and the fumes can cause unwanted dramas between you and your neighbours, while any dirt or wind can ruin your hard work in the blink of an eye.
But, if you can't paint your car at home and you can't afford to lay out the money to have it professionally done, then what can you do?
You can hire a car paint spray booth in Bayswater, that's what!
How Does DIY Spray Booth Hire Work?
A spray booth will help you restore your vehicle to showroom quality, in a safe, professional space where you'll have access to car spray booth technicians that can offer colour and technical spray painting advice and assist with your colour matching needs in Melbourne.
At Bodyshop Paint Supplies, our low bake car spray booth oven is made to the highest standard, which will help ensure you achieve a professional-quality spray for your vehicle.
The booth is equipped with ventilation shafts and filters that keep the air inside the booth clean, while also creating a dust-free environment. When you hire our booth, you'll also have access to all of the materials and tools you need to get your car paint job done, as well as advice on the painting procedure.
Each booth hire includes the following:
1 x bake cycle (Generally 40-50 minutes at 60'c)
All masking materials including masking paper, plastic, tape and Dart tape.
All cleaning solvents including Gun wash and Wax and Grease Remover
The booth is available for hire Monday to Friday 8:30 until 5 pm, and on Saturday mornings between 9 am and 12 noon.
Our low bake car spray booth oven is temperature controlled to make sure your vehicle's new paint job sets evenly and with a rock hard finish.
If you want to take the stress out of your DIY car paint job, but still want to save some cash and enjoy the satisfaction of completing a job yourself, talk to the team at Bodyshop Paint Supplies about our spray booth hire today!