DIY Spray Booth Hire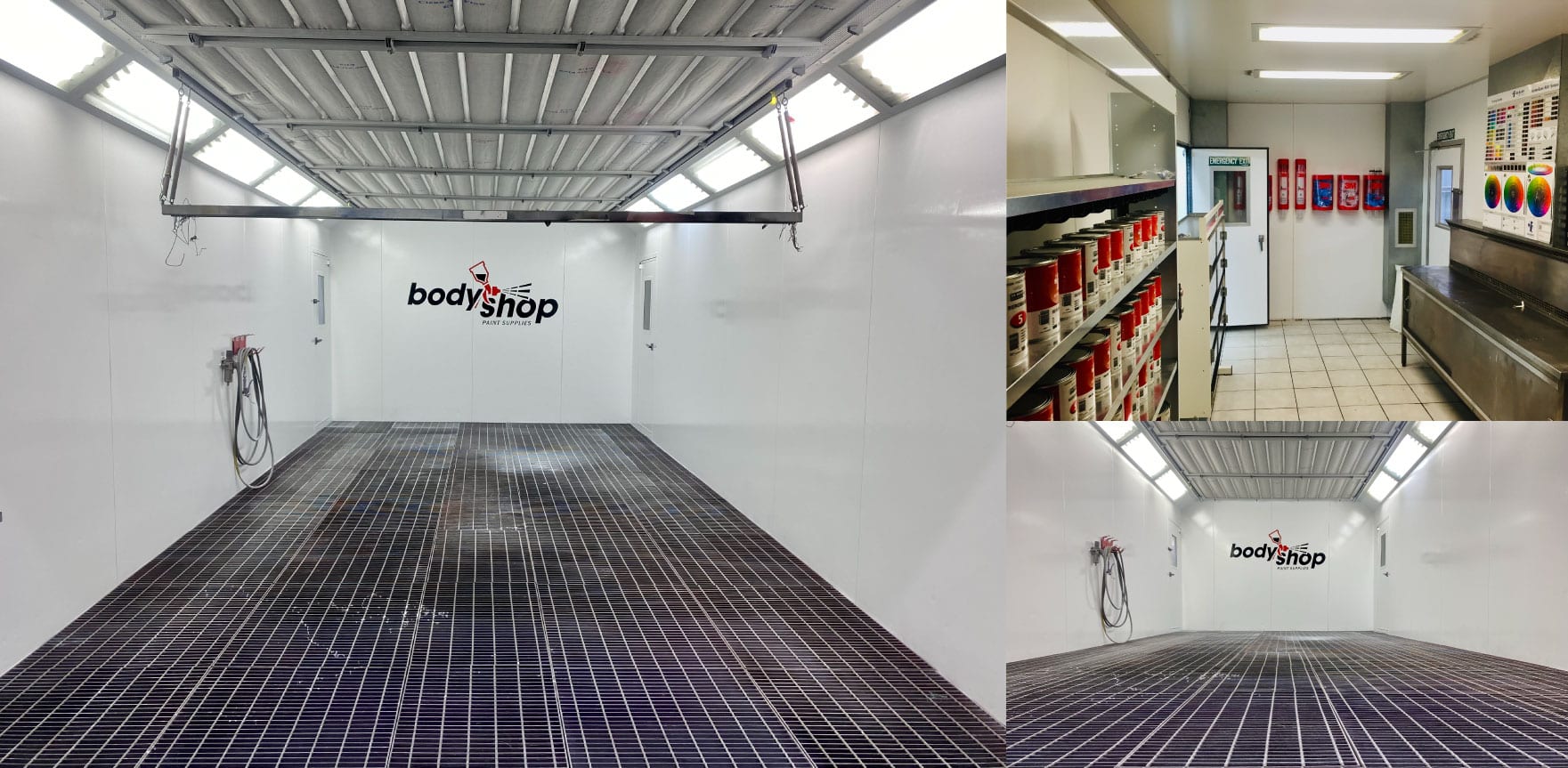 Expert Colour and Technical Advice
Save yourself money whilst restoring your vehicle to showroom quality shine by taking advantage of our DIY spray booth hire in Melbourne. With experienced car spray booth technicians on hand to offer colour and technical spray painting advice, you will have all the help you need to repair your vehicles finish – without breaking the budget! Based in Bayswater, Melbourne, our popular spray booth hire service welcomes visitors from all over Victoria.
Our Low Bake Car Spray Booth
Our low bake car spray booth oven is made to professional standard, which means you get the very best industry conditions to achieve a professional-standard spray for your vehicle. Booths are equipped with ventilation shafts and a filter that cleans the air inside, creating a dust free environment – the best way to achieve a perfect spray paint results every time.
We have all the required materials and tools to cater for a professional-standard spray painting service, and our specialised technicians are always on hand to guide you through the DIY spray booth process.
Step 1 – Your car must be thoroughly cleaned to remove all the dirt from panels
Step 2 – Place your car in the spray booth and apply the primer
Step 3 – Apply the clear coats, and coloured paint
Step 4 – The car is left in the 'oven' booth to bake
Low bake car spray booth oven is temperature controlled so that the paint sets with an even and rock-hard finish.
Why Use DIY Car Spray Booth Hire in Melbourne?
Taking advantage of our state of the art low bake car spray booth in Melbourne means you can complete a professional-standard paint job on your car – with the satisfaction that comes with doing something yourself – and save money on the otherwise expensive labour costs!
And with us providing all the materials you need, as well as expert advice and guidance along the way… you really can't go wrong!
Unparalleled Advice and Customer Service
Our customer service doesn't end at spray-painting advice; our friendly technicians can offer advice on all types of car restoration issues. Whether you are restoring faded paint, or repairing and painting collision damage so it looks like it never happened, our friendly team has the technical know-how and experience to guide you through the complete panel beating process, from dent removal and colour matching to product advice, and much more.
Our car spray paint booth hire is the perfect way for motor enthusiasts to take a more hands-on approach to the restoration and upkeep of their vehicles by providing them with three things – a professional environment, professional advice and professional equipment.
If you want to learn more about our car spray paint booth hire, please contact us today!