NEW – ROYAL PADS
New to Bodyshop Bayswater are Royal Pads, who are a Polish producer of Polishing Systems.
The Polishing pads are produced from the best European raw materials in closed and open-cell technology. The dimensions and the side shape are matched to rotary and Dual-Action machines respectively.
In store is a range of Polishing Pads, Detailing accessories and a Specialist Backing Multi-plate 3in1 pad!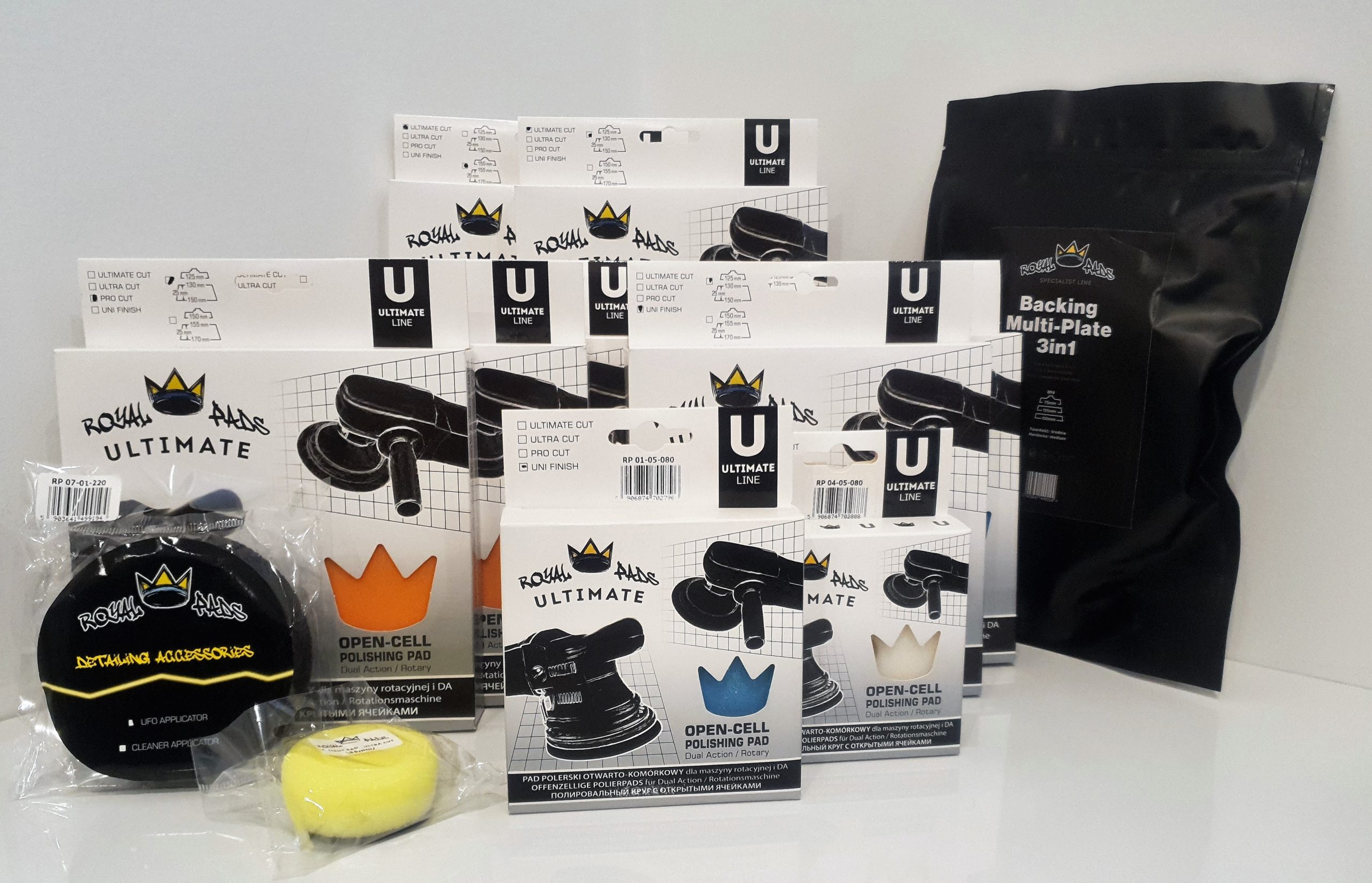 NEW – LINEAR BLOCKING TOOLS
Linear Blocking Tools have arrived in Australia and you will be able to find the range at Bodyshop Paint Supplies Bayswater.
Designed and made in America by Colten Davidson, the Linear Blocking Tools were created to get the flattest finish without compromising ease of use. Colten is always striving for excellence, but just couldn't get away from that small bit of chop in the reflection or "urethane wave" as its commonly referred to. This dedication lead to the creation of the Linear Blocking tools backbone, the "vertebrate" design. This design allows you to not only flex the blocks maintaining a constant shape, but also maintain constant, even pressure throughout the sanding surface.
The new Linear Blocking Tools have all the bases covered, from Rigid to Ultra flex! The blocks are all CNC cut, CNC routered, solvent welded, chemically resistant and virtually indestructible!
The Linear Blocking Tools range has now been expanded to 7 different sets;
– Master Set
– Labour Saver Set
– Master Mud Set
– Starter Set
– Wet Sanding Block Set
– *NEW* 1″ Round Polycarbonate Tube Sanding Block Set (landed March 2022)
– *NEW*  Polycarbonate Paint Stick Set (landed March 2022)
All sets are available to purchase in store or online at linearblockingtools.com.au