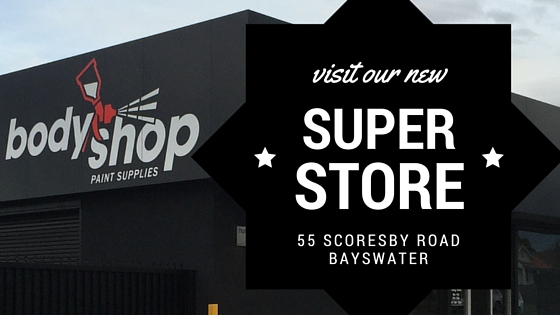 Bodyshop Paint Supplies, Auto Paint Supplies Store
Bodyshop Paint Supplies offer quality automotive paint products to industry professionals, restoration experts and DIY enthusiasts from our expansive retail shop. We sell to the public at trade prices, and with professional spray painters and panel beaters on hand, you'll never be short on expert advice. Browse the widest range of custom auto paint supplies in Melbourne, as well as a huge range of premium and industrial car paints.
Looking for high quality spray guns at a low price…? Bodyshop Paint Supplies have you covered. We stock a huge range of different spray guns - guaranteeing you'll find the perfect spray gun product, whether for professional or personal use.
Whether you're a professional car detailer or just looking to keep your car looking schmick, we provide a quality collection of polishes, compounds, waxes and any other detailing or car washing products you'll need. Superior products from trusted brands available at trade prices.
Ensure the highest quality finish from painting, restoration or panel beating services by choosing the appropriate sand paper abrasive products from Bodyshop Paint Supplies. With professional painting and panel beating advice and information readily available.
We're your one-stop-shop for professional or amateur restoration projects, with a selection of the top products from leading automotive paint and restoration brands available. Picked for their quality, guaranteeing top results at surprisingly low prices.
Essential for a clean quality finish, Bodyshop Paint Supplies offer professional guidance in colour matching your custom paint job. We employ the latest technology using the latest spectrophotometer and colour matching light to perfectly custom colour match your vehicle.
Take advantage of our low-bake car spray booth oven hire! With automotive spray booth technicians on hand to offer colour advice and technical advice - you'll receive the help you need to easily achieve a professional-quality finish on a tight budget.