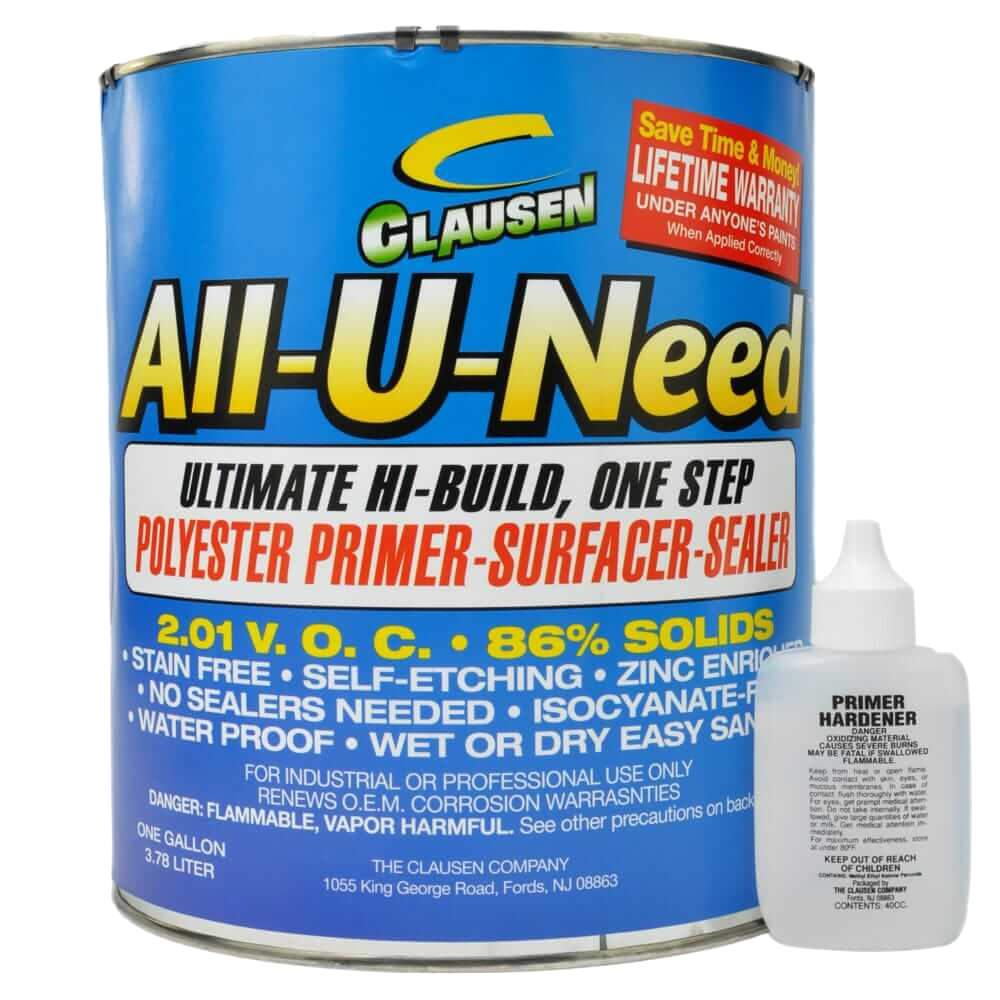 Friday 13 May 2022
The Clausen Company have been innovating automotive refinishing products since 1975, and their latest product 'All-U-Need' has now been perfected after twenty years of being in development and testing.
'All-U-Need' is the world's first ultimate all-in-1 polyester primer, surfacer and sealer (which does not require a reducer) that creates a total finish. Applicable for most surfaces including; Direct-to-Metal (DTM), Wood, Aluminium, Body Filler and Fibreglass. All surfaces applied with 'All-U-Need' are ready for an overcoat of paint without worrying about the penetration of solvents or moisture into your material, the sealing properties of 'All-U-Need' makes it water and solvent proof upon the initial application.
Containing 86% solids, with absolutely no shrinkage means sanding is no longer necessary prior to recoating, nor is sanding required after air drying. Not to mention, 'All-U-Need' is compatible with all paints and comes with a bottle of liquid hardener (Isocyanate-free) that is produced with a unique special formula that differs from alternative liquid hardeners.
Why you should use 'All-U-Need'
'All-U-Need' is quite literally all you need! It entirely replaces the need for etch epoxy primer, and metal preparation sealer. Working with this all-in-1 primer and surface-sealer allows you to use fewer products, eliminates the double and triple handling of materials, shortens your building time, and reduces labour costs associated with the project.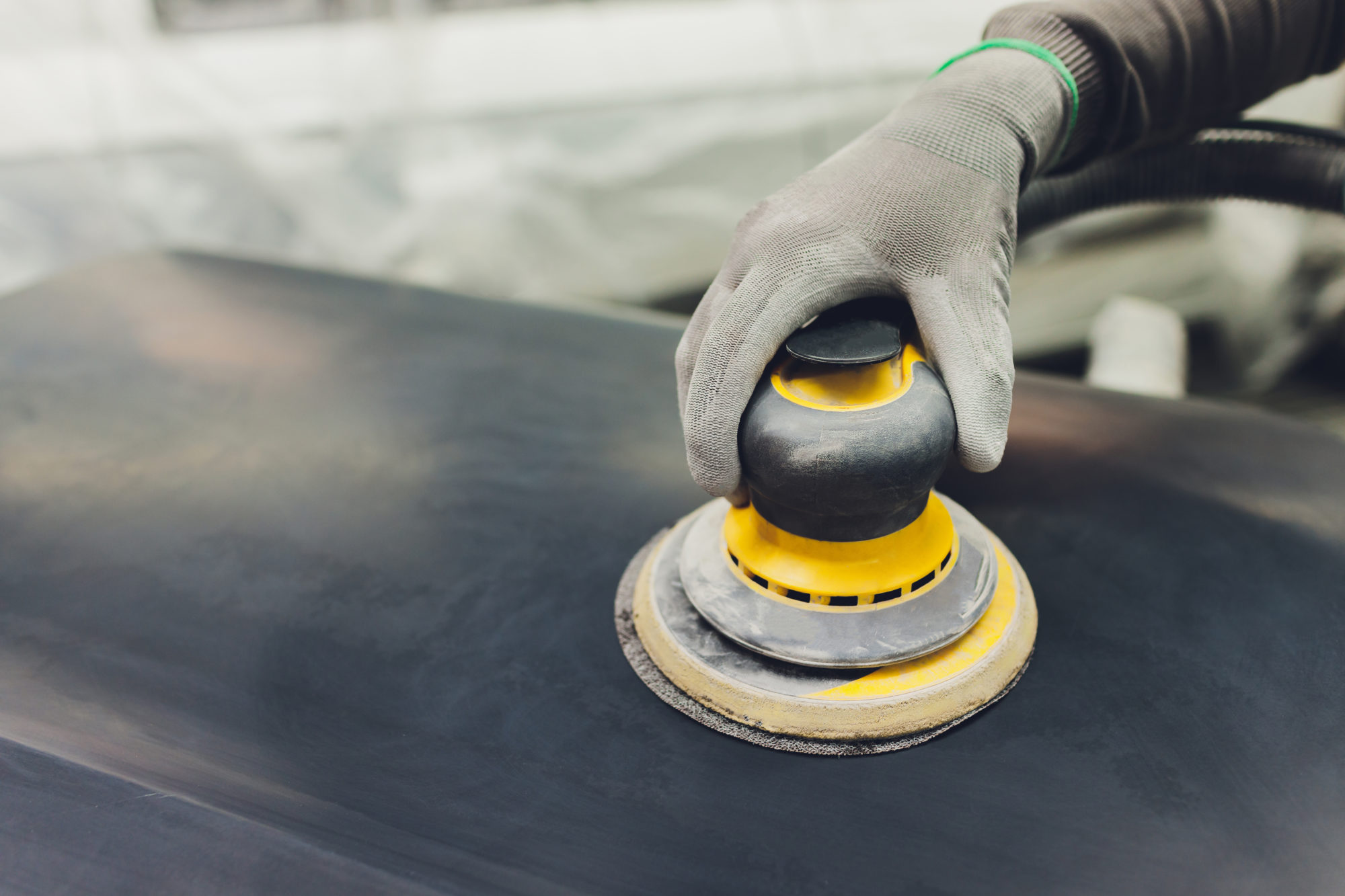 Using 'All-U-Need' in your projects
'All-U-Need' is suitable for all types of projects, and what sets it apart from other primers (such as lacquer or epoxy) is that it provides excellent resistance to heat, solvent attack, moisture and salt. These are the types of properties you would typically expect from a self-etching primer, however it creates a stronger adhesive surface for top coat paints and reinforces a full seal. 
'All-U-Need' creates its very own 'corrosion protective layer' since the zinc phosphate additive and solvents within the product combine during the curing process to form a complete and total seal of the material. Clausen guarantees that 'All-U-Need' provides a total and impenetrable protection of the cured material from the top coating of clear or coloured paint (and vice versa), provided that the product is used as intended.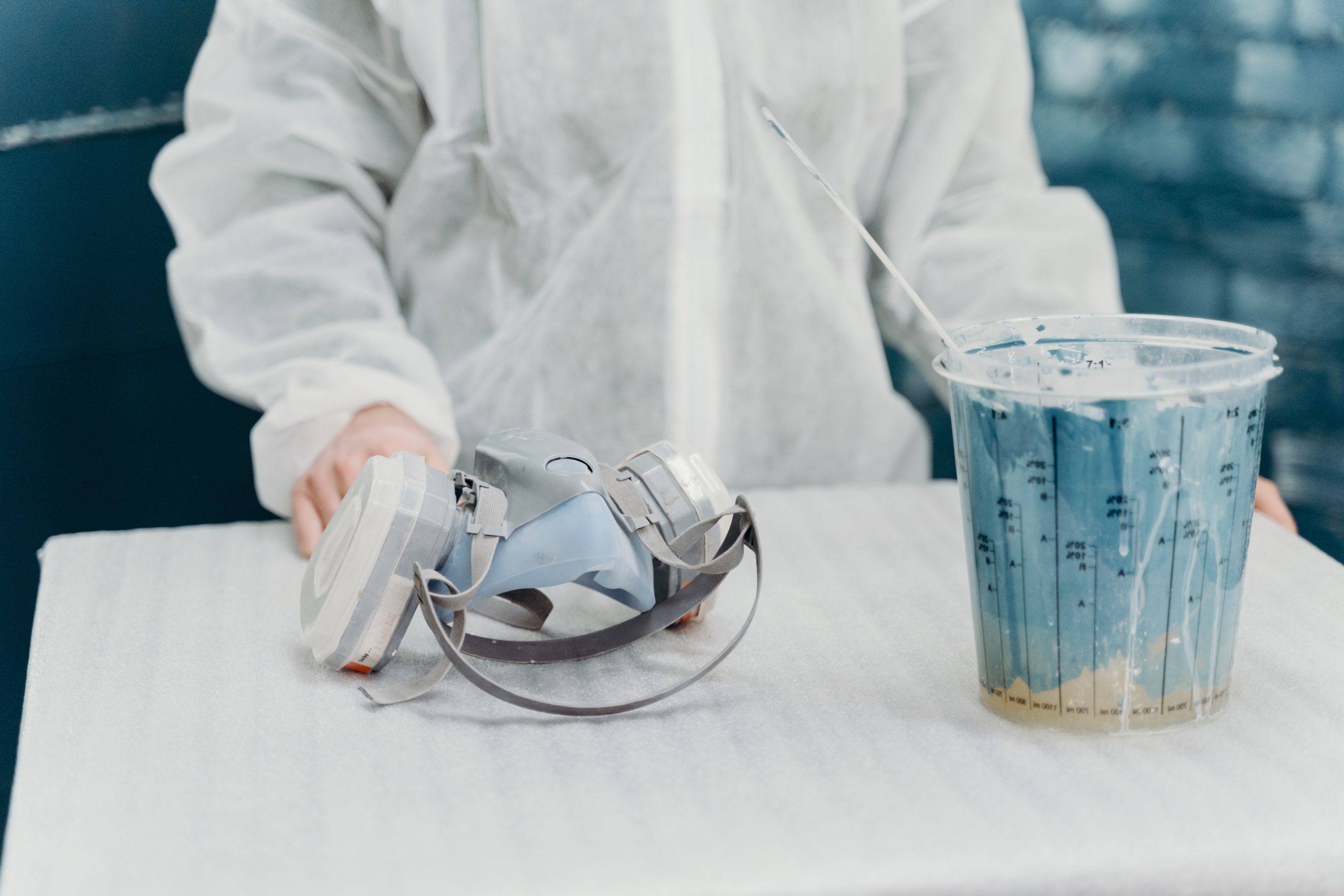 'All-U-Need' comes in four colours (Light Grey, Dark Grey, White and Red) and they can all be combined to create unique colours depending on the needs of your build.
Preparing your materials
Same with preparing materials for other primers, you must always ensure that you are working on a clean and dry surface. You can do this by cleansing the surface with dishwashing liquid and clean water, and wiping the surface with a clean towel or wipe, (note that it must be lint-free, as you do not want fabric strands on your materials). Do not under any circumstances use metal cleaners, conditioners, metal preparation products or any other pre-preparation solvents as this can prevent 'All-U-Need' from bonding effectively to the surface.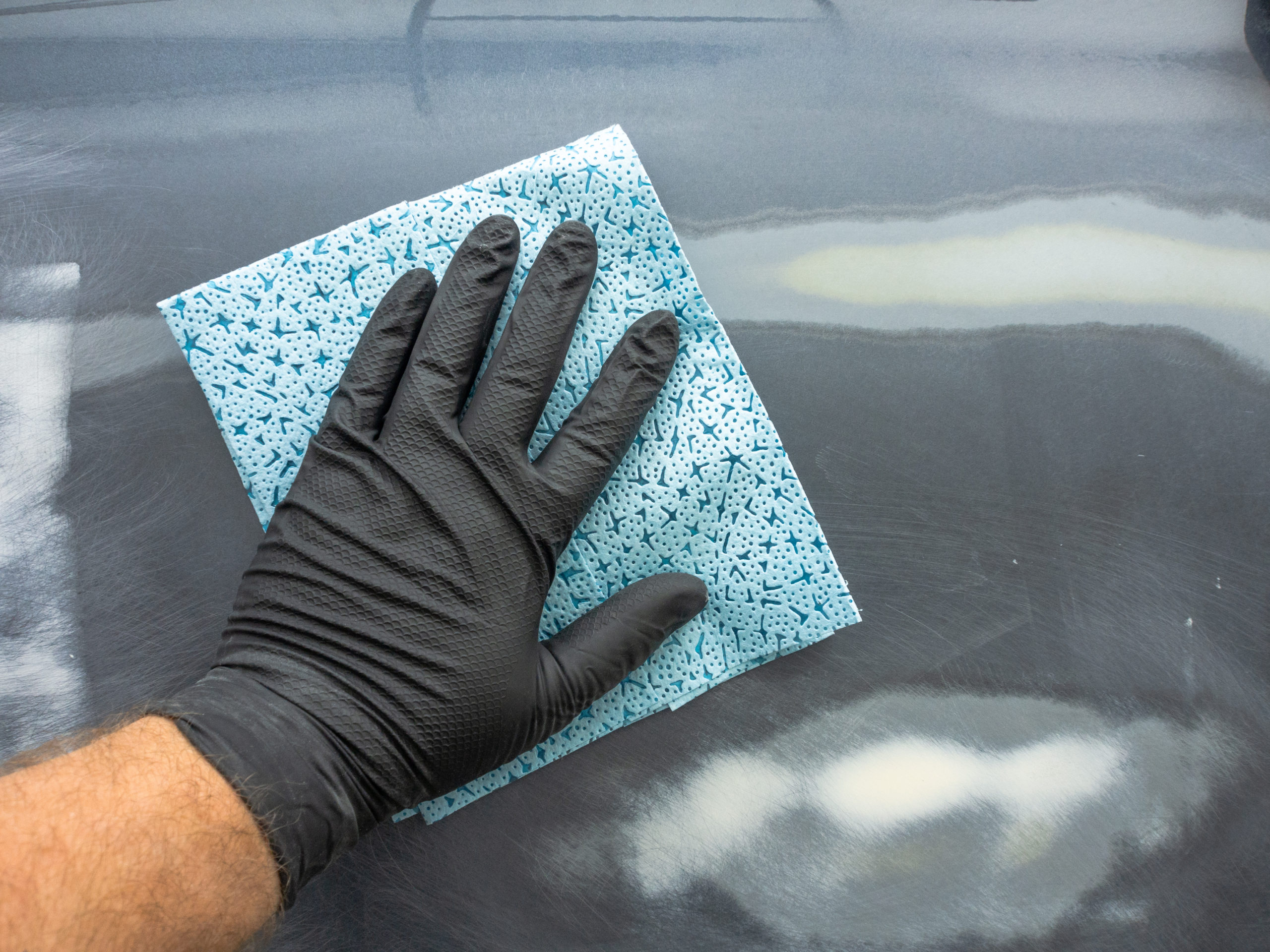 Preparing 'All-U-Need'
Before applying 'All-U-Need' you must ensure that you loosen the solids in the can by using a metal paint paddle, then properly mixing the contents prior to use. Since there will be some natural settling of the filler material, you should use a paint shaker to re-distribute the filler evenly within the contents of the can. Please be aware that 'All-U-Need' is only compatible with Clausen's primer hardener (comes packaged with 'All-U-Need'). Be sure to mix in the required quantity, proportionate to the amount you are working with.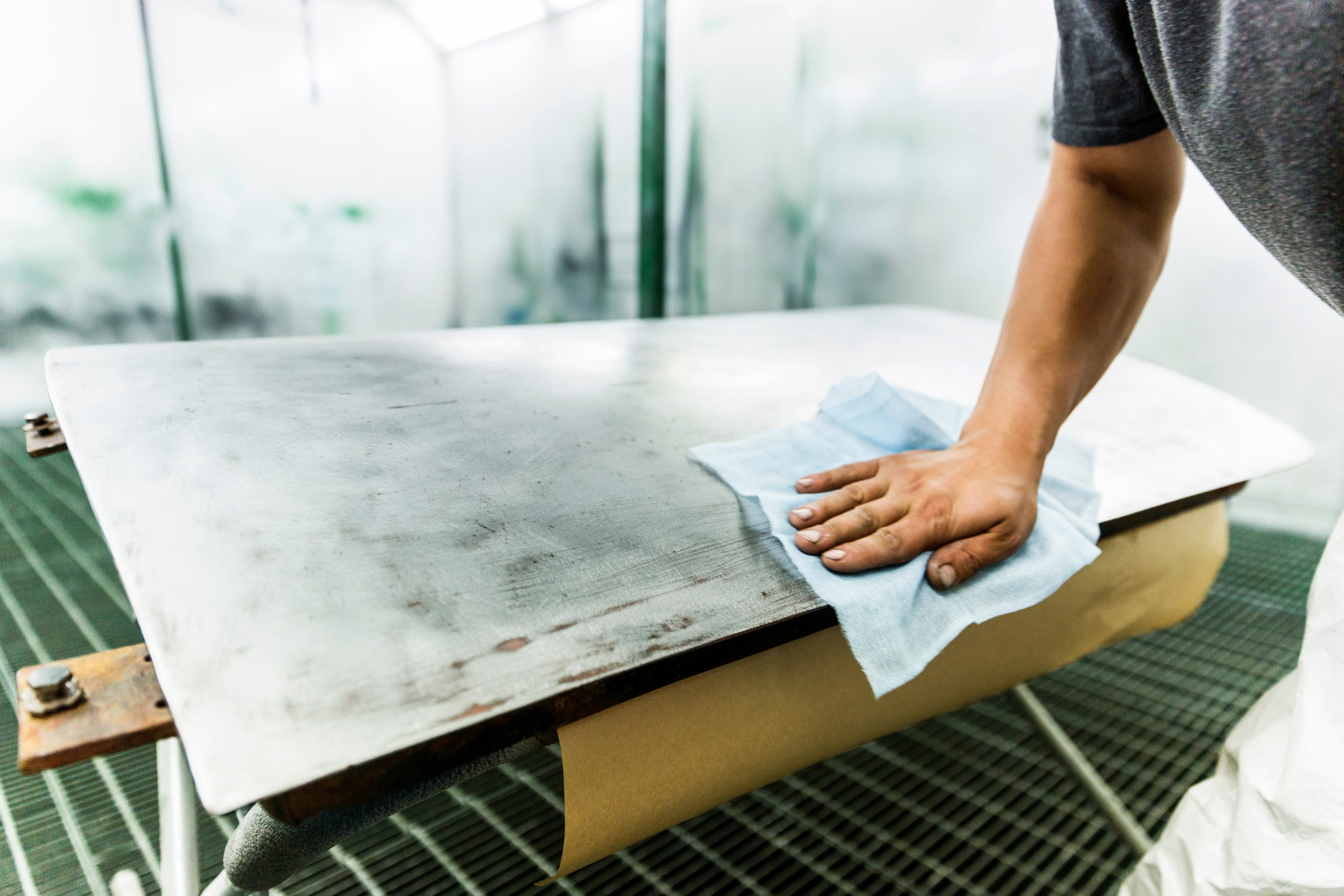 Applying 'All-U-Need'
'All-U-Need' can be sprayed, brushed, rolled or even poured on, but take note that Clausen recommends that 'All-U-Need' must bake between 21° and 32° celsius. Doing so at a temperature outside of this range can cause the product to curl and fail the curing process.
When spraying 'All-U-Need' ensure that you are doing so at the optimal humidity level (30-50% humidity), since applying the primer outside of this range may yield ineffective results or even a failure to cure. When spraying, make the first spray a medium wet coat and allow it to totally cure prior to applying any additional coats, if required. Like most other primers, ensure that you avoid spraying excessive amounts and that you pause between applications to routinely shake the spray gun. Sanding is not a requirement between coats. For a complete technical read-out, please refer to Clausen's handling and instructional manual.
Post-application process
Typical curing times are generally between 30-60 minutes (at 21° celsius), and in some cases take less than 20 minutes (at 32° celsius). Once cured, the product can be wet or dry sanded and Clausen recommends finishing off the surface using 400-600 grit paper (depending on your ideal smoothness) to ensure proper adhesion of paint. It is highly recommended that a finished paint coat is applied as soon as possible after the final sanding, so as to prevent grease or dust contaminating the prepared and finished surface.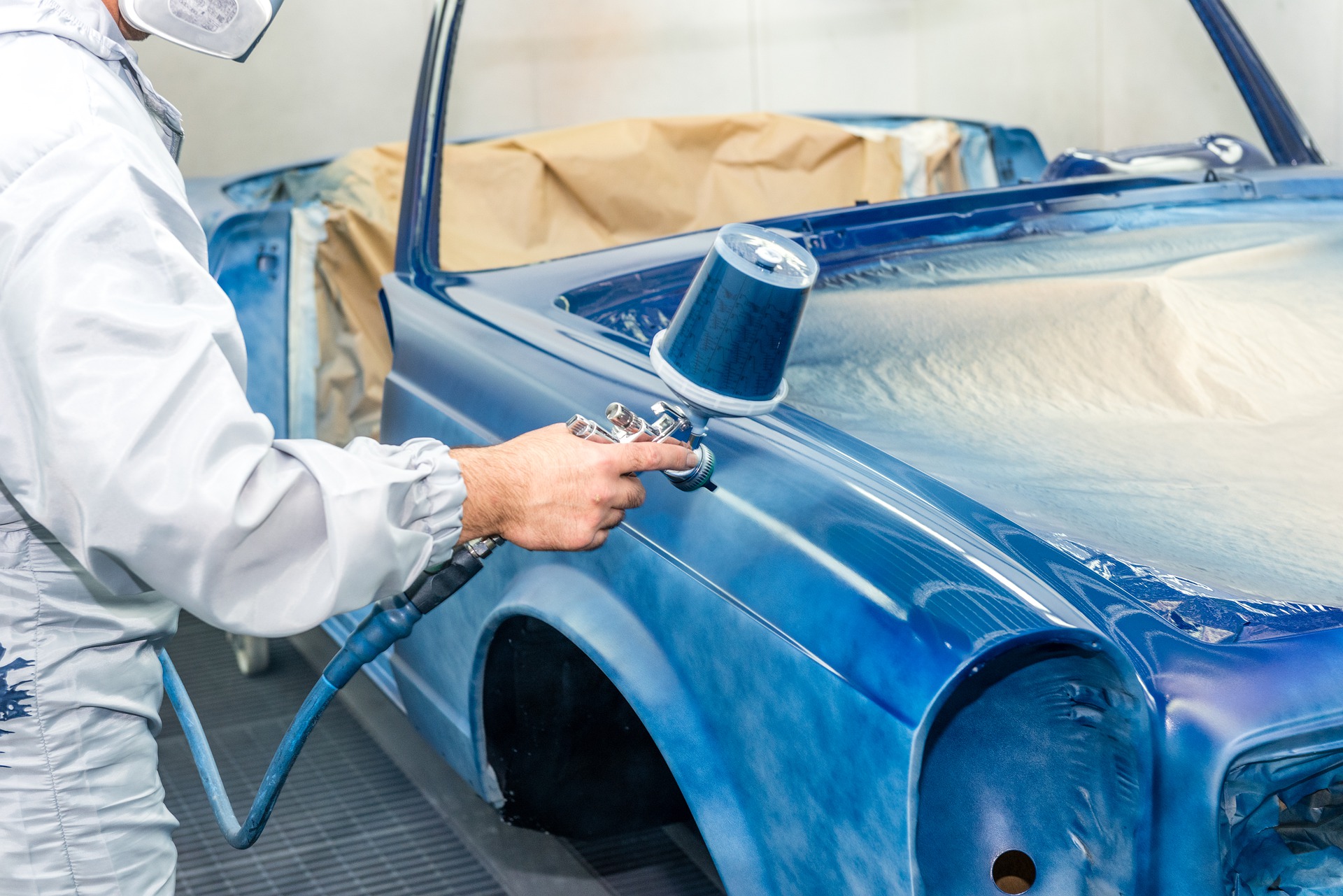 Bodyshop Paint Supplies Bayswater currently stocks 'All-U-Need', and for more information about this product or all queries free to contact us today!