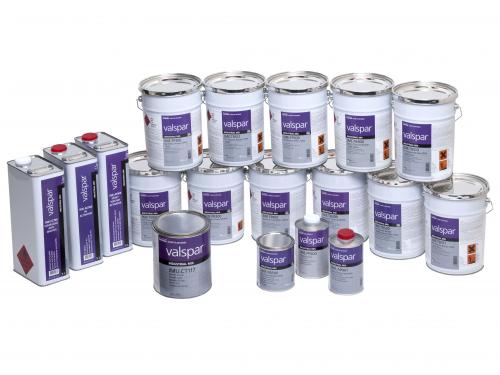 The Valspar Industrial Mix (VIM) product line is designed to perform and developed especially for commercial industrial markets. VIM offers high-performance coatings to provide protection from abrasion, corrosion and weather. Direct-to-Metal technology and accelerated cure through will help you get the job completed faster and more cost-effectively.
Features and benefits of the range include:
Direct to metal technology
Ease of application
Excellent colour and gloss retention
Durable long-lasting finish
Outstanding coverage
Outstanding adhesion
Advanced computer colour matching
A wide selection of colours
Available in Matte, Satin, Semi-gloss & Gloss
Valspar Industrial Mix offers coatings applications for:
Trucks
Chassis & Trailers
Coaches
Public Transport
Agricultural Vehicles & Equipment
Construction Vehicles & Equipment
Mining Vehicles & Equipment
Machinery
More Valspar Industrial Mix product information coming soon. If you need more information now, chat to our team on 9729 7887.